2014 DigitalUndivided Conference at CUNY Graduate School – #Focus100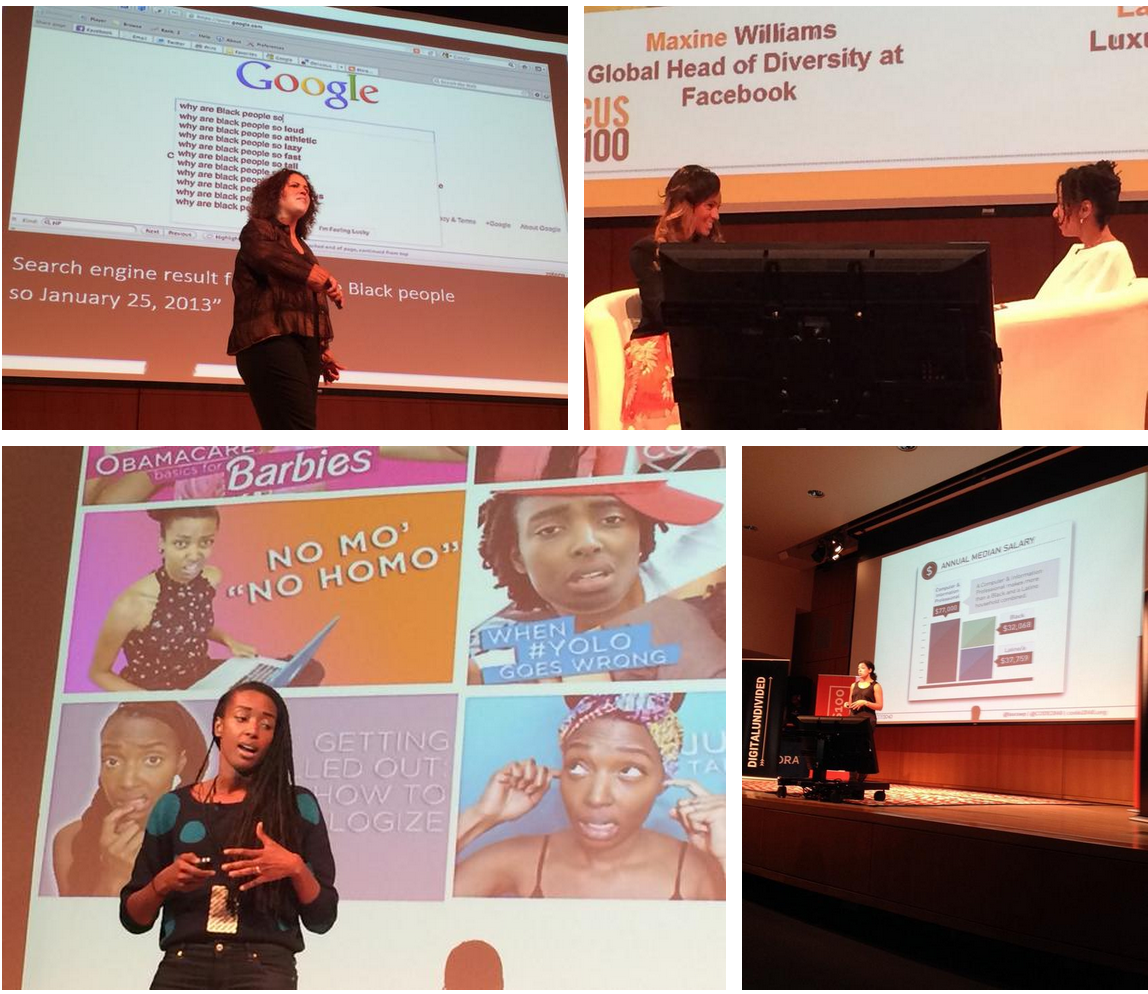 Today was an amazing day of meeting and hearing from African Americans in technology at Focus100 presented by DigitalUndivided. If you aren't familiar with this conference, you can see the lineup of speakers. The morning started with Maxine Williams, the Global Head of Diversity for Facebook who gave a smart talk on the history and challenges facing the largest global social network platform in the world. I gave a talk on my research on search engine bias, sexism, and why we should care, which was well received by such a warm and generous audience who tweeted me @safiyanoble.
What is most striking about this conference, which is so different from the traditional academic meetings, is that there is a great mix of contributors from FCC Commissioner Mignon Clyburn to super-successful entrepreneurs including Heather Hiles, CEO of Pathbrite, and online media-makers Issa Rae and my shero, Franchesca Ramsey.
There were so many fantastic experts present and it's deeply enriching to see entrepreneurs, community leaders, media experts, marketers and academics in one room. If you are looking for an innovative, small and compelling conference focusing on issues directly impacting African Americans and people of color in technology, this is a conference well-worth attending next year. Kudos to Kathryn Finney for an important contribution and a counter-narrative that fully dispels the notion of African Americans as "digitally divided."
You can follow the conference hashtag Twitter stream at #Focus100